When I first moved to DC in the summer of 2008, I heard a lot of people raving about how cute Old Town Alexandria was and how I absolutely needed spend time there. I also remember thinking, "Virginia? Ugh."
I can't help it, readers. Even though DC is nestled right beside the Commonwealth, Virginia seems so very far away. And rural. And Virginian.
Still, though, it seemed silly not to check it out when so many people seemed to love it. I've hopped over to various places in NoVA over the past few years, and my trip to Old Town was long overdue. On a whim fueled mainly by the fact that we had a rental car to use for the weekend, the hubs and I took a drive down south for dinner in Old Town.
The rich colonial history is the obvious appeal. Every house seems to have a plaque posted outside proclaiming its connection to George Washington, and the streets are charming. The hubs and I ambled our way through town in the golden evening light, and I started to get it. The quaint historical town with all the beauty of Georgetown without the crowds? It's a keeper.
I could have walked around those brick sidewalks forever. But I have a secret. As enchanting as the old colonial homes are, the real beauty of Old Town comes alive as the sun starts sinking in the sky. The bricks turn a bit golden, the streets take on a bit of a sparkle... it's all very beautiful.
More on Old Town's secrets in Part 2. :)

Twitter
*
Bloglovin
*
Google+
*
Instagram
*
Tumblr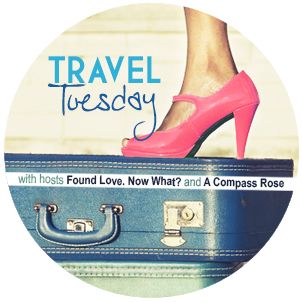 ***
Want to read more about having fun in DC? Follow along as I embark on
Project DC
:
2. Go for a leisurely hike in Rock Creek Park.
3. Go on a White House tour.
5. Visit Old Town on a day trip.
6. Take a day trip to Annapolis.
8. Go back to Jazz in the Garden when it starts up again in the spring.
9. Go to the Holocaust Museum.
11. See the FDR Memorial.
13. Go to the National Portrait Gallery.
15. Visit the Vietnam Memorial.
17. Go to more embassy events.
19. See the drum circle at Malcolm X Park.
20. Mini golf at H Street Country Club.
21. Evening drinks at POV.
22. Visit the National Archives.
24. Walk through the National Arboretum.